LANConnect and Total Business Join Forces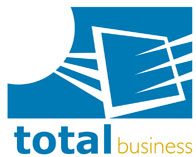 We are pleased to announce that Total Business and LANConnect Systems have joined forces! The support operations of Total Business have been folded into the operations at LANConnect Systems, creating an enhanced experience for the Clients of Total Business.
Who is LANConnect Systems?
LANConnect Systems is an industry leading provider of Managed IT services for over 17 years and has significant experience serving small to mid-size businesses throughout Massachusetts and surrounding states.
What does this mean for you?
On a day-to-day, it's business as usual for you, and the same technicians who have always helped you will still be available along with the entire LANConnect team. Moving forward, LANConnect offers you new and expanded resources and capabilities to continue driving value for your business faster.
What can you expect from us?
We realize that you partnered with Total Business because of their dedication to outstanding customer service as well as the personal connections you enjoyed with their staff. You can expect that to continue as we will build on that solid foundation, work to enhance our response times to you, and strive to resolve your issues faster.
Thank you!